MoriS cereal powder
MORIS cereal powder can be used for all subjects, especially good for children who are lazy to eat vegetables (by rich in Vitamin A), postpartum women (calcium, iron, zinc ...) nutritious.
Products undergo thorough research and testing process. Commitment not to use preservatives, odorants, non-GMO materials to ensure quality and most effective for the health of users.
MORIS CEREAL POWDER – 129.000vnd/ box of 400gr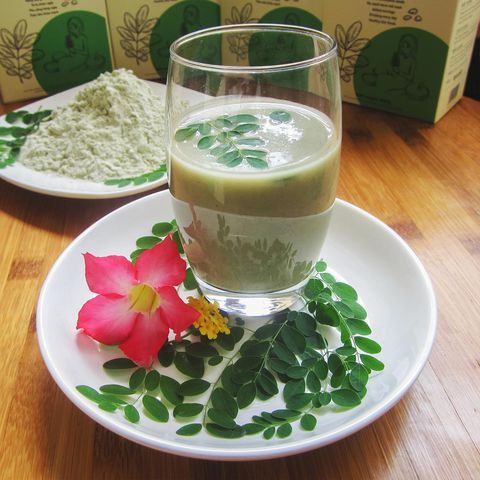 *Ingredients: Brown rice, red beans, green beans, black sesame seeds, lotus seeds, moringa leaf powder, sugar, salt.
Using 50 grams MoriS Cereal Powder provides your body:
+ ¼ Vitamin A should be intake for the whole day.
+ More nutrient than 200g carrot.
+ Fiber, calcium, iron, zinc and other trace substances.
*Intended users: Recommended for everyone, especially those who are in urgent need of nutrient such as children, women after pregnancy and elder people.
Not to use for: Women who are during pregnancy or planning to get pregnant.
*Instruction: Due to the absence of antifreeze, MoriS cereal needs to be stirred longer than other products.
- Use cool water or warm water about 60 - 70 degrees Celsius.
- Pour the flour first, then pour the water and then use a spoon stirring to prevent the flour to stick to the spoon.
- After stirring 1 to 2 minutes will be a very fine powder cup.
*Preservation: Store in cool, dry place, away from direct sunlight.
Expiry date: 12 months after manufacturing date printed on package (best use within 30 days from opening)
(Fago Ltd Co)