Moringa oleifera - Vietnam Moringa
Moringa Oleifera (or Tree of life) is the most common woody plant in the Moringa family of Moringaceae, native to South Asia, planted, harvested and used in many parts of the world due to its high economic value.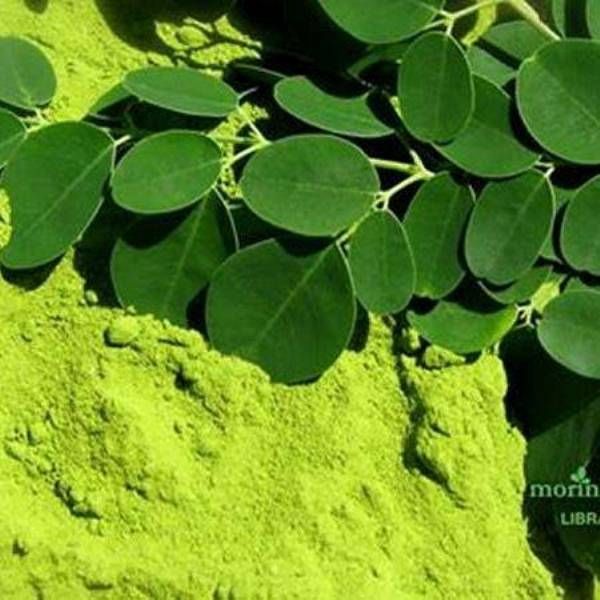 The tree is medium-sized, and in adulthood the tree can grow up to tens of meters tall. When the tree is 1 year old, if it is not cut, the tree tops can be as high as 5-6m and have a diameter of 10 cm. 3-4 year old trees are in adulthood. The stem is curly, no thorns. The leaves are 30-60 cm long, feathered.
Moringa native to the Himalayan in the region of India, has a history of more than 4,000 years of discovery and use, but is now widely planted in Africa, Central America, South America, SoutheastAsia.
In Vietnam, moringa is the only species of sub-lingua franca discovered long time ago in many places such as Thanh Hoa, Ninh Thuan, Binh Thuan, An Giang, Phu Quoc island. The seeds from abroad were brought back to Vietnam, were planted intentionally and through research people found that the tree has many special effects should be thought of as imported trees.
Moringa's nutrient
From thousands year ago, people in ancient civilizations such as Greece and Italia used parts of tree (leaf, flower, fruit, seed, root, tree-trunk) to make food and remedies.
Moringa's parts contain many important minerals, rich in protein, vitamin, beta-caroten, amino acid and large amount of phenolinic compound. Moringa also supplies valuable and rare compounds like zeatin, quercetin, alpha-sitosterol, caffeoylquinic acid and kaempferol.
For decades, moringa has been used by Indian to treat anaemia, arthritis, diabetes, stroke, ect.
Today, value of moringa is recognized.
According to John Hopkins Global Health Center, John Hopkins University, USA, moringa contain over 90 synthetic nutrients include 7 types of vitamin, 6 types of minerals, 18 types of amino acid, more than 46 antioxidants.
Moringa leaf has more nutrients than its flower and fruit. The amount of vitamin C is 7 times the orange, vitamin A over carrots 4 times, calcium 4 times more milk, iron 3 times than spinach, protein twice as much as yogurt and 3 times more potassium than bananas.
Not only that, the vegetables are rich in anti-inflammatory substances, antibiotics, antitoxin, substances that help prevent and treat cancer, prostate gland tumors, help stabilize blood pressure, lower cholesterol, protect the liver.
Healing effects of moringa oleifera
Cancer prevention: The leafy bunch contains 46 types of antioxidants, especially vitamin C and vitamin A, which help neutralize the destructive effects of free radicals.
The zeatin, with its powerful anti-aging properties, is a few thousand times more potent than any other plant. In addition, the beams also have two types of cancer preventive compounds and block the growth of tumors, making the plant known as the cancer prevention plant.
Therefore, to prevent cancer and degenerative diseases such as macular degeneration and cystic fibrosis, do not overlook this very good food.
Lower Blood Sugar Levels: Blood clots can lower blood glucose levels by containing specific compounds in the leaves, including isothiocyanates.
A recent study found that women who took 7 grams of chrysotile powder per day for 3 consecutive months reduced their blood glucose levels rapidly, from 13.5 to 8.
Reduced inflammation: The substances isothiocyanates, flavonoids and axti phenolic in the leaves, fruits and seeds of the colt have effective anti-inflammatory effect.
Osteoporosis Prevention: With 4 times the calcium content of milk, chopped vegetables are one of the best foods for bone.
As food for the poor in the poor countries: The World Health Organization (WHO) and the Food and Agriculture Organization (FAO) have validated the value of the conifers and evaluated it as a pay crop. Save the planet in poor countries.
Water Purification: In some contaminated areas of poorer Asian, African, inland communities, crushed beads are often crushed in water to remove any residue from the water source.
In addition, the oil in the seeds also has an antiseptic effect, so use this water is very safe for human health..
(Fago Ltd Co)